What are the unique strengths adult employees with autisim can provide for your business
AutonomyWorks is a US based onshore BPO solution and service provider that focuses on lowering costs and improving quality in areas where business processes require high quality work for tasks that are highly repetitive and require sustained and focused attention to detail.
To accomplish this we have developed ground breaking processes, on-boarding and training to help businesses tap the unique professional strengths of adults with autism. In collaboration with our clients we implement cost effective BPO solutions to increase workplace diversity and change lives on a daily basis.
Topics Addressed
In this short 8 minute OnDemand Webcast video, AutonomyWorks' Founder and CEO – David Friedman will discuss five discrete strengths of adults with autism including their: 
Ability to maintain focus on complex and repetitive tasks
Process discipline
Fixation on quality
Analytical skills
Pursuit and dedication to mastering skills and tasks
Throughout the presentation David will provide:
Brief examples of how this benefits your business
Examples of the types of processes that are enhance by these skills and attributes
The ROI you can expect
About the Presenter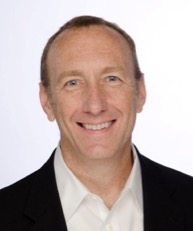 David Friedman, Founder and CEO of AutonomyWorks
David has a 25 year business career focused on data process integrations and applied technologies to scale businesses and lower costs in his roles as:
Chief Marketing Officer for Sears Holdings
President, Americas for Razorfish
Associate Partner, Accenture
As an experienced organizational leader and business innovator David:
Led Razorfish to tenfold growth
Created Razorfish's global marketing process outsourcing business
Created a comprehensive customer targeting capability at Sears across multiple transactional and marketing processes
AutonomyWorks was founded in 2013 as David's son was entering the workforce.  AutonomyWorks currently services over 20 customers across the United States addressing both marketing operations and transactional processes.